2019 EDITION PRESENTERS
IN ALPHABETICAL ORDER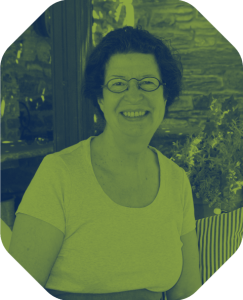 Co-Founder, Kea Artisanal | Kea, Cyclades, Greece
Writes about food in Greek, European, and American magazines, and publishes books about Greek and Mediterranean cooking in the United States and in Greece. She also teaches cooking to travelers who visit Kea. Ms. Kremezi is a consultant for Jose Andre's Zaytinya restaurants in Washington, DC and in Frisco, Texas. She has worked as a journalist and editor covering an extensive range of topics. She has been the editor in chief and the creator of news, women's, and lifestyle magazines, her last disastrous venture being a "TV guide for thinking people"–a contradiction in terms, at least in her country. Ms. Kremezi studied art, graphic design, and photography at the Polytechnic of Central London. She taught photography to graphic designers, while freelancing as a news and fashion photographer for Athenian magazines and newspapers. Editors liked her extended captions more than the pieces the journalists submitted for the events she took pictures for, so she was encouraged to write her own stories.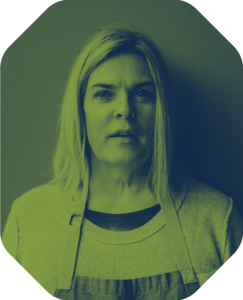 Chef-Owner, Oleana | Cambridge, MA, USA
Graduated from La Varenne Ecole de Cuisine de Paris. She opened her restaurant, Oleana, in 2001, immediately drawing rave reviews from the New York Times. She was named Best Chef in the Northeast by the James Beard Foundation in 2005 and went on to open Sofra Bakery and Café.
She also co-owns Sarma in Somerville and is the author of two cookbooks – Spice: Flavors of the Eastern Mediterranean and Soframiz: Vibrant Middle Eastern Recipes from Sofra Bakery (with Maura Kilpatrick). Chef Sortun is known for bringing Middle Eastern flavors into the mainstream through her passion of Turkish cooking, Spices and her husband's (Chris Kurth of Siena Farms) fresh, organic vegetables. A 2014, 2015, 2016, 2017 and 2019 James beard "Outstanding Chef" semifinalist, among her many accomplishments, solidifies her as a leading chef.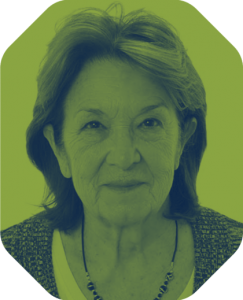 MD, PhD | President, Hellenic Health Foundation | Athens, Greece
She has served as president of the Federation of the European Nutrition Societies (FENS) and as chairperson or key member of numerous Greek and European Commission and World Health Organization Committees. She has received numerous honors and awards and was decorated by the President of the Greek Republic with the Golden Cross of Honor for her work in nutrition and public health. In 2011, she received the Federation of European Nutrition Societies (FENS) Award for her "outstanding career as a nutritionist."
Her scientific work has focused on public health nutrition and nutrition epidemiology, with an emphasis on the health effects of the Mediterranean diet and traditional foods. Dr. Trichopoulou was included in the 2014 Thomson Reuters list of the Highly Cited Researchers in the field of Social Sciences, General and in 2018 was named a Highly Cited Researcher by Clarivate Analytics.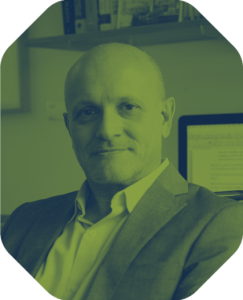 PhD. Professor, New York University | New York, NY, USA
PHD is professor of food studies at New York University, Steinhardt. His research explores the intersections among food, popular culture, and politics, particularly in food design. He studied East Asian cultures and political science in Rome, Naples, and Beijing. After covering Middle and Far Eastern political issues, he wrote for many years as U.S. correspondent for Gambero Rosso, Italy's authoritative food and wine magazine.
Recent books include Al Dente: A History of Food in Italy (2014, translated into Italian in 2015 and into Korean in 2018), Feasting Our Eyes: Food, Film, and Cultural Citizenship in the US (2016, co-authored with Laura Lindenfeld), Knowing Where It Comes From: Labeling Traditional Foods to Compete in a Global Market (2017) and Food (2019), published by MIT as part of the Essential Knowledge series.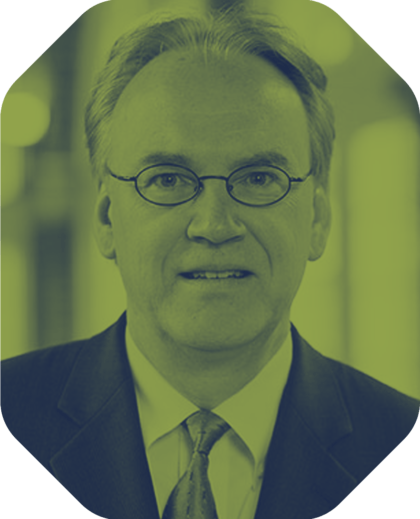 Vice President, Strategic Initiatives, The Culinary Institute of America | Napa, CA USA
Vice President of strategic initiatives and industry leadership at The Culinary Institute of America (CIA), which operates campuses in New York, California, Texas, and Singapore. He oversees the college's leadership initiatives for the foodservice industry, including academic and other strategic partnerships, conferences, invitational leadership retreats, digital media, and other global initiatives.
He is the creator of the college's Worlds of Flavor International Conference & Festival (now in its 21st year), as well as a portfolio of health and sustainability leadership initiatives including Menus of Change and Healthy Kitchens, Healthy Lives, jointly presented by the Harvard T.H. Chan School of Public Health; the Menus of Change University Research Collaborative, co-led by the CIA and Stanford University in association with more than 50-plus leading colleges and universities; and the recently launched annual Global Plant-Forward Culinary Summit and Plant-Forward Kitchen digital media platform. Co-developer of the CIA's new partnership with the University of Barcelona—the Torribera Mediterranean Center, with its focus on the healthy, traditional Mediterranean Diet and regional food studies—and a strategic advisor to the European-based EAT Foundation, Greg works internationally to advance innovation at the intersection of health, sustainability, culture, and culinary insight.
In 2005, Greg was inducted into the James Beard Foundation's Who's Who of Food & Beverage in America, and in 2007 and 2009 he shared a second and third James Beard Award for his team's work in developing the CIA's Savoring the Best of World Flavors digital media series, filmed on location around the world. He served on the National Academy of Medicine's Committee on Strategies to Reduce Sodium Intake in the United States (final report 2010). In 2011, he was inducted as a member of the Accademia dei Georgofili, Europe's oldest agricultural academy based in Florence.
In 2017, Foodservice Director included Greg in its 20 People Shaping American Foodservice Today. Before joining the CIA 24 years ago, he jointly spearheaded a collaboration of some of the world's leading health experts and organizations—including the Harvard T.H. Chan School of Public Health and WHO—in authoring the The Mediterranean Diet Pyramid: A Cultural Model for Healthy Eating. The cumulative results of this research were published in a special edition of the American Journal of Clinical Nutrition (1995), creating an evidence-based foundation for much of the academic, policy, and media interest in the Mediterranean Diet that followed.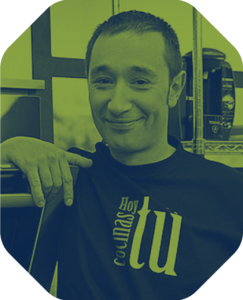 Chef and Founder, Oficina Tècnica Gastronòmica | Barcelona, Spain
Was the first Catalan chef to present a TV show (Cuina x Solters) taking on an educational gastronomic mission. He was on TV3 for five years, exploring the relationship between food and health.
This phase of his professional life marked a path that led him to participate in many conferences and demos, culminating in 2017 with his arrival at the University of Barcelona's Campus de l'Alimentació de Torribera, to teach a course on innovation and product design. Since 2003, he has been working in culinary R+D both for the large-scale food industry and restaurant scene, under the brand name Oficina Tècnica Gastronòmica.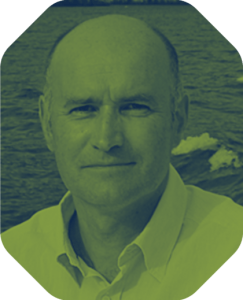 PhD | Professor, University of California, Davis | Davis, CA, USA
Is professor of sensory science and co-director of the Coffee Center at the University of California, Davis. Trained as a food and agricultural engineer in France, he earned master's degrees in sensory physiology and food science/Enology, and a PhD in microbiology from UC Davis. His research focuses on sensory strategies for dietary change and the optimization of the sensory quality and consumer acceptance of foods, beverages and other consumer products.
He teaches undergraduate, graduate and lifelong learning courses at UC Davis and consults for food and beverage companies and consumer agencies worldwide. Over the past 15 years, Dr. Guinard has served in various administrative roles for international education at the University of California and for the Robert Mondavi Institute at UC Davis. He currently serves as chair of the Research Working Group for the Menus of Change University Research Collaborative and is a member of the Scientific & Technical Advisory Council for Menus of Change.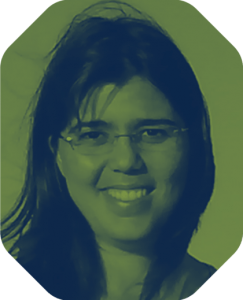 PhD. Professor, University of Navarra | Navarra, Spain
PhD is professor and deputy chair of the department of preventive medicine and public health at the University of Navarra Medical School in Spain. She is an epidemiologist with more than 200 indexed scientific publications and 4600 citations in the field of nutritional epidemiology and public health. Dr. Bes-Rastrollo is a researcher in the following projects: SUN cohort, PREDIMED and PREDIMED-PLUS, as well as the Biomedical Research Networking Center in physiopathology of obesity and nutrition (CIBERobn).
She is the main researcher of the group "Diet and lifestyles" of the Navarra Institute for Health Research (IdiSNA). Dr. Bes-Restrollo is also an active member of the Prevention and Public Health Obesity Task Force of the European Society for the Study of Obesity, and the nutrition working group of the Spanish Society of Epidemiology.
Director of the Secretariat PRIMA Barcelona, Spain
Medical Doctor, specialized in Intensive Medicine, MPH Univ Columbia. Director of Málaga Hospital. Deputy Director of INSALUD. President of the European Council Bioethics Committee Director.
Vice-president EC Ethics European Group. Director of International Affairs, Spanish Health Ministry. Coordinator humanitarian aid in Rwanda, Burundi, Bosnia, Kosovo. Director Scientific divulgation programs in TVE2. Director of Scientific Research in the EC in Health, Energy, European Research. Director of PRIMA Foundation since 2017.
PhD. Professor, University of Barcelona | Barcelona, Spain
PhD in Pharmacy. She has been director of the Institute for Research on Nutrition and Food Safety (INSA-UB) since December 2015 as well as full professor in the Department of Nutrition, Food Sciences and Gastronomy of the School of Pharmacy and Food Sciences, University of Barcelona. She is among the most influential scientists in the world according to the Highly Cited Researchers list published by Clarivate Analytics in 2017 and 2018.
She has published 294 articles and her h-index is 76. Dr. Lamuela-Raventós was awarded the XXV "Premio Instituto Danone a la Trayectoria Científica Dr. Carles Martíó Henneberg" in December 2018. Dr. Lamuela-Raventós is the main researcher of the group "Natural Antioxidants: Polyphenols" and leads one of CIBEROBN's research groups.She is involved in important national and international projects on the nutritional interest of bioactive compounds in foods.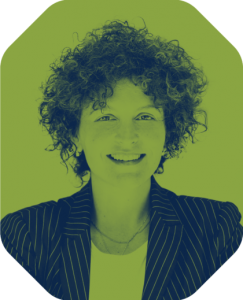 Founder, Future Food Institute | Bologna, Italy
Is an experienced entrepreneur, thought leader, and disrupter in the food ecosystem and security programs. As a seasoned growth expert, she works with globally recognized high-profile think tanks on setting the agenda for the sustainable food industry.
Described as a game-changer who knows how to apply radical change tactics for outstanding results, she has a flair for exploration and creative solutions. For the last 10 years, Ms. Roversi has focused on inspiring and empowering creative and responsible food entrepreneurs through educational programs and disruptive innovation experiences.
She is the founder and director of Future Food: a for-purpose organization facilitating evolving positive change in life on earth, promoting food innovation as a strategic element to achieve sustainable and impactful growth. Her mission is to take creative and responsible food entrepreneurs to the next level of achievement through education, research projects, and disruptive innovation experiences.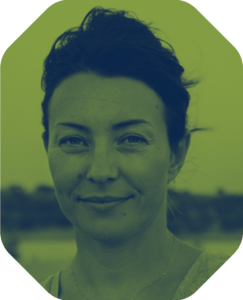 Journalist, Cooking School Owner, Courtyard Kitchen | Fez, Morocco and Barcelona, Spain
Food writer and cookery teacher who splits her time between Barcelona and the Fez Medina, Morocco (which, unlike cities like Marrakech further south, still falls within the Mediterranean geographically and climatically).
She has long been a passionate advocate of the Mediterranean diet and aims to create new flavours and techniques by revisiting traditional Moroccan and Spanish ingredients and recipes at her cooking school, The Courtyard Kitchen Fez. The cooking school is completely led by the seasons, and uses only products and ingredients sourced from within the medina itself, or nearby farms.