2022 EDITION PRESENTERS
IN ALPHABETICAL ORDER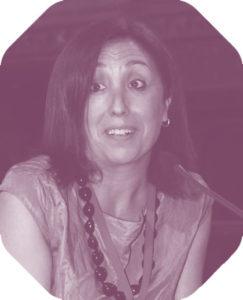 Co-Executive Director (for the University of Barcelona), Torribera Mediterranean Center



Graduated from the Carlos III University of Madrid. Since 1989, he has worked at the University of Barcelona. He has spent most of his professional career in the field of Documentation. For more than 5 years, he has been collaborating on issues of digital transformation, sustainability and gastronomy. Currently, she coordinates UB Alumni Office. Professor of Documentation at the Higher School of Public Relations, an affiliated center of the University of Barcelona. He has written several articles on quality in Library Services.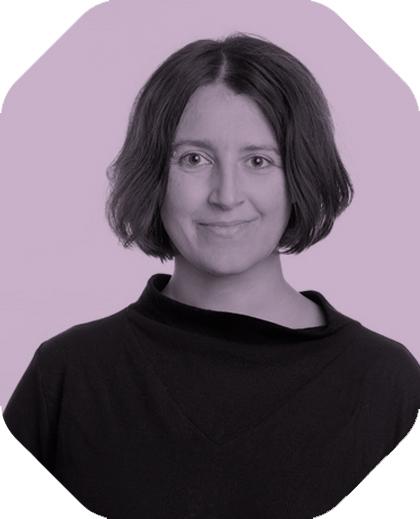 Coordinator of the Barcelona 2030 Healthy and Sustainable Eating Strategy
She has a degree in agricultural engineering, a bachelor's degree in sociology, a master's degree in ecological economics and a doctorate in ecological sociology. For more than a decade he has worked in the field of research and academic teaching. Since the end of 2019, she has been working at the Pla Estratègic Metropolità de Barcelona and is the coordinator of the Barcelona 2030 Healthy and Sustainable Eating Strategy, promoted by the Barcelona City Council.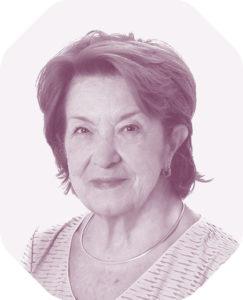 MD, President, Hellenic Health Foundation/Athens Academy
MD, Ph.D., Member of the Academy of Athens, President of the Hellenic HealthFoundation, Full Professor Emeritus of the University of Athens School of Medicine. She has served as president of the Federation of the European Nutrition Societies and as chairperson or key member of numerous Greek, European Commission, and World Health Organization Committees. She has received numerous honors and awards. In 2011, she received the Federation of European Nutrition Societies Award for her "outstanding nutritionist career".
Her scientific work focuses on public health and nutritional epidemiology, emphasizing the health effects of the Mediterranean diet and traditional foods. Named in Thomson Reuters 2014 "World's Most Influential Scientific Minds" List and awarded as a Highly Cited Researcher by Clarivate Analytics in 2018 and 2021, she is decorated with the Golden Cross of Honour for work in preventative medicine and nutrition by the president of the Greek Republic.
Global Food Lead Scientist, WWF
His work focuses on using food as a lever for improving human health and environmental sustainability. He has a broad and varied background that includes rediscovering what was thought to be an extinct monkey species, helping to protect one of the most biologically rich forests on Borneo, educating future environmental leaders, and working to amplify and accelerate food system transformation around the world.
His current work focuses on connecting top-down and bottom-up processes by ensuring a food system approach is adopted in UN Conventions while simultaneously stimulating action at national and individual levels. Rarely patient, Brent believes to tackle climate change, protect biodiversity and improve human health in the short time that is available, it will be because of fast-moving and innovative organizations and people that disrupt the status quo and actively show the world a better way.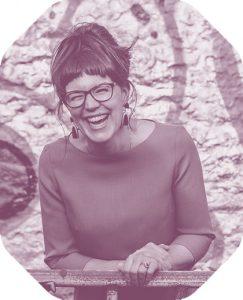 Sustainability Lead, Compass UK
Carolyn Ball is Director for Delivery of Net Zero across Compass Group's 7 sectors in the UK & Ireland and sits on the Sustainability Leadership Team for its FTSE 25 parent, Compass Group PLC; the largest contract foodservice company in the world, serving 5.5bn meals a year in 55,000 locations across 44 countries.
20 years' experience in the food and drink industry spans news reporting, trade journalism, 15th Century manuscript transcription (recipes) and commercial roles in a start-up, SME and two PLCs.
Carolyn lives in Peterborough, is a wild swimming enthusiast, proud wife of a serving soldier and mum of three; two children and one giant St Bernard.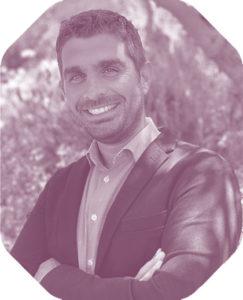 Project Manager, Captain Vassilis & Carmen Constantakopoulos Foundation
Borned in Kalamata, Greece, studied at the Department of Cultural Technology and Communication of the Aegean University specializing in Cultural Representation and New Technologies. He has also obtained MBA degree from University of Nicosia. Since 2006 he has worked in various areas around Greece, as cultural event coordinator. He has also been involved in the film production field and theater performances. He is also a culinary school graduate and has been involved for a long time in programs related to gastronomy. Since 2012 he is the Project Manager of "Captain Vassilis and Carmen Constantakopoulos Foundation". The main aim of the Foundation is to establish Messinia as a model for sustainable development, by supporting and promoting related projects. So far, the Foundation has supported a range of activities, varying from research on local seed varieties to seminars and promotional activities on local gastronomy and products. It trades in a wide range of areas related to rural development, society, culture and the environment by developing partnerships with institutions and with bodies in those fields.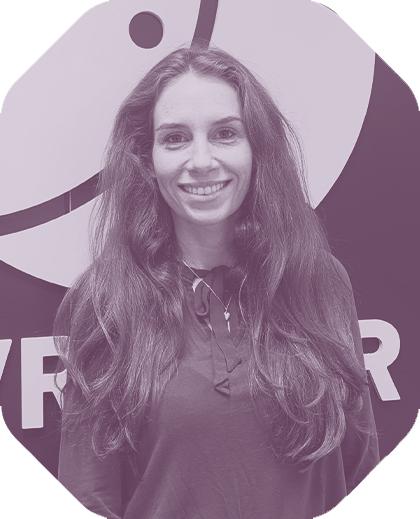 Andrea Viken holds a BSc in Economics from University of Toulouse, France, and a MSc in Business Administration from BI Business School, Norway. She has several years of experience from aquaculture holding positions in Kontali, the global analysis reference in aquaculture and Seafood, and CERMAQ, a global salmon aquaculture company, and is passionate about seafood. Currently she holds a position as Group Analyst in AVRAMAR and is part of the Sustainability Committee driving the Sustainability Strategy process in AVRAMAR. 
Professor of the Department of Economic History,

Institutions, Politics and World Economy of the UB
Environmental historian and full professor in the Department of Economic History, Institutions, Policy and World Economy at the Faculty of Economics and Business of the University of Barcelona, where he directs a multidisciplinary research group on the sustainability of agri-food systems and agricultural landscapes. He is a member of the Agroecology Task Force of the Standing Committee on Agricultural Research that advises the European Commission on agroecological transition processes. 
Head of Corporate Responsibility, Sodexo Continental Europe
Having always been passionate about catering, Etienne Dufrenois began his career studying Hospitality and Catering with the will to become a Chef. He worked in different restaurants throughout his studies and finally deciding to pursue studies, he obtained a Master Degree in Catering Engineering. Since then, he has worked in retail restaurants and food services companies, developing his business acumen with various roles such as: operations, finance, sales effectiveness and strategy.
Etienne carries strong social and ecological values and deeply believes that businesses can play their part towards common good. Within Sodexo, he is an internal activist on sustainability matters.
Until recently, he has worked as APAC, Middle East & Africa Director for Stop Hunger, a global non-profit network acting sustainably for a hunger free world, founded by Sodexo, before moving to his current role. Etienne Dufrenois is now the Head of Corporate Responsibility for Sodexo Continental Europe
Chef & Owner, Les Cols Restaurant
Since May 1990, she has run the Restaurant Les Cols d'Olot, of which she is the owner and cook and which is located in the farmhouse where she was born. His kitchen conveys a lot with few elements. He likes to strip the dishes down to what is essential, but without losing the poetry. It is a sober but essential cuisine; refined but generous. It conveys sincerity, balance, austerity, naturalness, in an authentic and emotional way, with excitement, intuition and sensitivity. It is a cuisine of the landscape and seasonality, of untraveled produce. A sustainable kitchen. 
The Les Cols restaurant is distinguished with two Michelin stars and three soles from the Repsol guide. In 2020 the restaurant was awarded the Green Star awarded by the Michelin Guide in recognition of restaurants that respect the rhythms of nature and carry out initiatives that preserve the environment through resource management and waste elimination.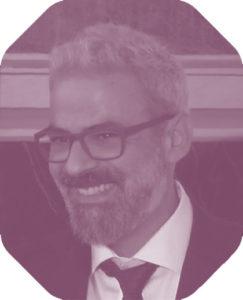 Station Manager, Navarino Environmental Observatory
Studied Chemistry at the Aristotle University in Thessaloniki and then obtained his MSc on Coastal Zone Management in 2007 at the Department of Marine Sciences, University of the Aegean (Lesvos, Greece). Currently, he is a part-time PhD student at the Department of Physical Geography, Stockholm University, focusing his research on co-adaptive management of wetlands and surrounding catchments, with emphasis on biodiversity conservation, agricultural and water resources management. 
Since 2012, he is employed by Stockholm University as the Station Manager of the Navarino Environmental Observatory (NEO) (http://www.navarinoneo.se/), a cooperation between Stockholm University, the Biomedical Research Foundation of the Academy of Athens (BRFAA) and TEMES S.A., a Mediterranean hub for research and education where science, business, society and policy makers join in an international cooperation to create a more sustainable future under a changing climate. Currently, he is actively engaged in two EU projects, which engage stakeholders in co-designing of Systems-Dynamics models for the development of business recommendations and policy roadmaps together for improving land-sea synergies (COASTAL), and in co-creation of technological solutions for sustainable olive-oil production (SALAM-MED). 
Senior Advisor for Strategic Initiatives, The Culinary Institute of America
Greg Drescher is senior advisor for strategic initiatives at The Culinary Institute of America (CIA). Previously, and most recently as CIA vice president for strategic initiatives and industry leadership, he oversaw (for 27 years) the college's leadership initiatives, including academic and strategic partnerships, conferences, and other global initiatives.
He is the co-creator of Menus of Change and Healthy Kitchens, Healthy Lives, jointly presented by the Harvard T.H. Chan School of Public Health; the Menus of Change University Research Collaborative, co-led by the CIA and Stanford University in association with more than 60 leading colleges and universities; and the annual Global Plant-Forward Culinary Summit and Plant-Forward Kitchen digital media platform. In 2005, Greg was inducted into the James Beard Foundation's Who's Who of Food & Beverage in America, and subsequently shared a second and third Beard Award for the CIA's World Culinary Arts digital media series. 
He served on the National Academy of Medicine's Committee on Strategies to Reduce Sodium Intake in the United States. In the early 1990's, before joining the CIA, he jointly spearheaded a collaboration of some of the world's leading health experts and organizations in authoring The Mediterranean Diet Pyramid: A Cultural Model for Healthy Eating.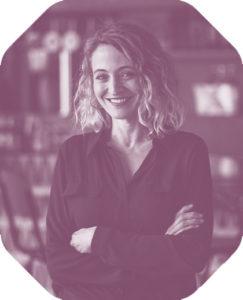 Sustainable Restaurant Consultancy, Te Lo Sirvo Verde
In 2015 she founded Te lo sirvo verde, a consulting firm specialized in sustainable hospitality that offers strategic consulting services, training and environmental communication for all types of catering businesses.
She addresses all areas of catering management from an environmental and social perspective: ingredients, menu planning, zero waste, food efficiency, energy efficiency, logistics, social commitment and communication with values.
She is an associate professor and project tutor in several international degrees and masters, among others: CETT, Barcelona Culinary HUB and the Basque Culinary Center.  
She gives inspirational lectures for gastronomy schools, companies and public organizations.  
She is a "Multiplicadora B", a consultant specialized in certifying BCorp companies. Companies with purpose that work to generate a positive impact.
Twitter & Instagram: @telosirvoverde
LinkedIn: linkedin.com/in/isabelcoderch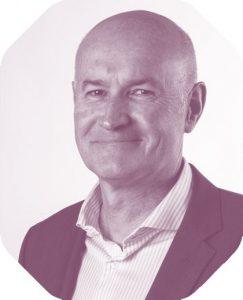 PhD, Professor of Sensory Science, Translational
Sensory/Consumer Insight Research, University of California, Davis
Trained as a food and agricultural engineer in France, he earned MS degrees in sensory physiology and in food science/enology and a PhD in microbiology from UC Davis. His research focuses on sensory strategies for dietary change and the optimization of the sensory quality and consumer acceptance of foods, beverages and other consumer products.
He has authored over 150 peer-reviewed publications. He teaches undergraduate, graduate and lifelong learning courses at UC Davis and consults for food and beverage companies and consumer agencies worldwide. Over the past 20 years, Jean-Xavier has served in various administrative roles for international education at the University of California and for the Robert Mondavi Institute at UC Davis.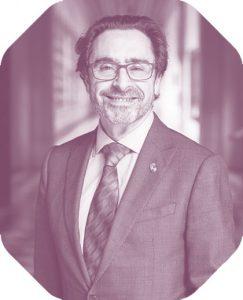 PhD, Rector, University of Barcelona
Joan Guàrdia Olmos, born in Barcelona in 1958, studied Philosophy and Education Sciences (Psychology section) at the UB. He graduated in 1982 and gained a doctoral degree in 1986. He took a master's degree in Statistical Data Analysis at the University of Essex in 1989. 
He obtained the Chair in Methodology of Behavioural Sciences at the Faculty of Psychology in 2007. 
His academic and research career has generated six national teaching premiums and five research premiums, as well as four teaching premiums from the Catalan government, three for research and two for university management. He has recently been awarded his first premium for transfer activities. 
In November 2021, he was elected Rector of the University of Barcelona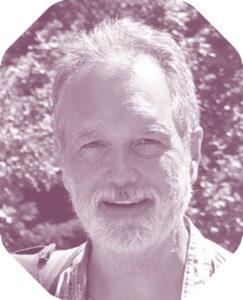 Coordinator Environmental Health and Soil Science
Section, University of Barcelona
Specialist in soil organic matter management for plant production. He works on i) optimizing the use of local resources (organic waste, microbes and plants) to design sustainable agroecosystems. ii) To identify agricultural practices that promote the reserve of organic matter of the soil and the organisms promoting plant growth. iii) To study the relationships between soil organic matter, soil-plant microbes and nutrient availability, and iv) the relationships between soil quality and plant quality.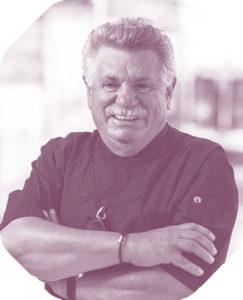 Chef & Owner, Varoulko Seaside Restaurant
His course in life was already predetermined from an early age: from the age of fifteen, he began to accompany his father on trips around the world, discovering up close a great wealth of national cuisines.
In October 1987, his dream came true and his restaurant, VAROULKO in Piraeus opened its doors to the public. L. Lazarou not only uses seafood in a restaurant of fine cooking for the first time, but also introduces to the public insignificant and humble fish, giving them a leading role in his creations. Many dishes have been so successful that they are now recognized as classics.
L. Lazarou has gained lots of awards and distinctions in his career.
· Since 1993, Lefteris Lazarou has been awarded the Toques d'Or award (Golden Chef Caps), gives out every year
· The Greek Olympic Committee invited him to represent Greek cuisine at the Sydney Olympics in 2000.
· The most important distinction came in 2002 earning a Michelin star – the first ever given to a chef serving Greek cuisine – which he maintains to this day.
· He has been declared twice as "Chef of the Year" by the readers of identified magazines.
His activities do not stop here. In recent years, he has travelled to Argentina, Japan, the USA, Australia, and many European capitals, as an ambassador of Greek cuisine, having an active role in initiatives to promote it abroad. In the USA, he taught cooking lessons at the Culinary Institute of America (CIA).
The versatile chef never stopped evolving his cooking. With ingredients his creativity, the influences from his travels, his passionate search for excellent raw materials and his perfect technique, he composes dishes that are distinguished for their inspiring and harmonious flavours, combining the classic with the refreshing.
Europa Sales Director, Better Balance Europe
Graduated in law and MBA by IE Business School, he is specialized in Marketing and Sales for the Food Industry, where he spent the last 13th years working at Sigma Alimentos in different areas: Legal, Strategic Sourcing, Marketing, Export, New Business Models and Sales. Currently, he is working as European Sales Director at Better Balance Foods, therefore 100% Plant Based focus. He is also developing the B2C/e-commerce strategy in Europe for the group. Javier has a strong international and multi-cultural experience as in his long career he have worked in many different countries, lived in 4 different ones and  traveled to more than 100. He is collaborating also as Associate Professor and being part of an advisory committee. 
Chef and Owner. Monastrell Restaurant.
Recognized for the celebration, exaltation and commitment to the gastronomic culture of original flavors, the use of new technologies, preponderance of local and seasonalproducts, reinterpretation of Mediterranean roots and tradition, always in search of contrasts sensory and above all, of harmony. 
 
We could say that she is a chef in constant training, she combines innovation with the Mediterranean tradition in her recipes. She continues her research on saffron (considered aninternational expert), extra virgin olive oil, rice, chocolate and now also bread. 
 
Since 2019 she has been an ambassador of the Mediterranean diet. 
President of Women in Gastronomy (MEG) (https://asociacionmeg.es/) where she values ​​female talent and defends equality under The talent has no gender. 
Ambassador of Alicante, Ambassador of Mares forever.

Creator of Grupo Gourmet Alicante, providing a gastronomic experience in each of its restaurants.

www.latabernadelgourmet.com www.asadorlavaqueria.com www.elmonastrell.com www.elmonastrell.com www.tribecamusicbar.com  
Chef & Owner, Author and Television Host, Loi Estiatorio
Restaurant
Internationally renowned entrepreneur, author, television personality and philanthropist. Known as the Julia Child of Greece, she is the founder and face of Loi Food Products, a lifestyle brand built on traditional ingredients from Greece, which nurtures a healthy body and soul, melds the inspiration of ancient Greece with a modern approach to the Mediterranean diet, and helps people boost their immunity to improve their health, wellness and longevity. 
The author of more than 100 cookbooks and magazines, she is the host of a new PBS show, The Life of Loi, which aims to build an inspirational and educational movement around the Mediterranean diet and lifestyle – from ancient to modern, food to culture and everything in between. 
Named an official Ambassador of Greek Gastronomy by the Chef's Club of Greece, Chef Loi is focused on sustainable practices when looking to future of global food supply, and is passionate about aquaculture as the solution to the growing food chain issues around the globe.

Chef Loi is dedicated to changing the world – one healthy bite at a time.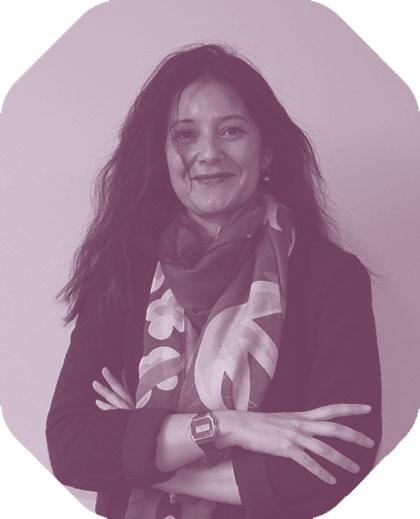 PhD, Academic Director, Barcelona Culinary Hub
She holds a PhD in Business Administration at Universitat Rovira i Virgili and she completed her undergraduate studies in Sociology at Universidad de La Coruña. During her academic formation she has been awarded by the Mexican Government Scholarships for International Students; Academic Mobility Program Between Institutions Associated with the AUIP, Sixth Harvard-Summer Seminar on Sociological and Political Research and PhD Workshop at 11th European Sociological Conference.
Her PhD Thesis analysis how international migration from indigenous communities to USA and Canada modifies land property, communal arrangements an agricultural work.  
As a researcher, she has been working on several European and international projects related to labor conditions, language discrimination and care distribution. As Academic Director of Barcelona Culinary Hub she is in charge of designing the academic programs for our graduates and undergraduates showing them the necessity of developing businesses that are profitable and sustainable.
Chef & Owner, Ca Na Toneta Restaurant
Early taste education and travel experience have been two key factors in the self-taught training of Mallorcan chef Maria Solivellas, who began her professional career in 2001. Before enteringthe kitchen of the family restaurant, Ca na Toneta (Caimari, Mallorca), she worked for nine years in music and theater production, touring the world with artists such as Chavela Vargas, Raimundo Amador and Paquito de Rivera, and companies such as La Cubana, Dagoll Dagom and Tricicle. This allowed her to discover other foods, other flavors and other ways of cooking.In short, other culinary cultures. The combination of this background with his belonging to a Mediterranean family of good food awakened his vocation for cooking. 
Since her beginnings in this profession, Maria Solivellas has linked cooking and land. As soon as she started cooking, she began to cultivate her own vegetable garden in order toget to know the local pantry in depth and to be self-sufficient in vegetables and fruits. This direct connection with nature has been decisive in her professional evolution, togetherwith her interest in learning about the island's culinary tradition. She soon decided to bet on Mallorcan cuisine, as she saw it relegated by the restaurant sector and it was also theone she really understood thanks to her taste memory and her link with the territory. 
Within three yearsof working at Ca na Toneta, she had revolutionized the menu and began hercommitment to local products. Her obsession with native varieties led her to travel aroundt he island in search ofseeds. This commitment led her to found the Balearic delegation of SlowFood, wheres he served as vice-president for six years. Throughout this period, she launched several campaigns for the recovery of forgotten varieties, such as the"tap de cortí" peppers and more than a hundredfruittrees at riskofdisappearing. She also coordinated a directory of local producers.
All this philosophy has been reflected until today in the offer of Ca naToneta, where María Solivellas has been a pioneer in there vision of traditional recipes, the recovery of local products, the defense of the sustainable and artisan agricultural model, as well as in the kilometer 0 approach. Guided by enthusiasm, constancy and intuition, she has developeda cooking style and ethics whosepillars are local products, local culture and the direct relation ship with the land and the producers.
General Manager Business Development and Corporate Affairs, TEMES/Costa NavarinoGeneral Manager Business Development and Corporate Affairs, TEMES S.A. 
As General Manager and member of the Board of Directors of TEMES S.A., she has been instrumental in building the purpose-driven brand of Costa Navarino, the company's flagship development in Messinia, where she has strong family roots. Marina has played a significant role in putting Messinia on the global tourism map driving the rapid growth of international flights to the regional capital, Kalamata. In addition, she is co-founder and Managing Director of Greka Icons S.A., exporter of premium food products and TEMES group member. 
She is also a Board member of Discover Greek Culture S.A., Stadium 2020 S.A., The Democracy & Culture Foundation and sits on the Steering Committee of the Navarino Environmental Observatory (NEO). 
She holds a MA degree from Emerson College, Boston, USA and in the past, after working in the USA, she held executive positions at Intracom Holdings and Adel Saatchi & Saatchi, before joining TEMES in 2006. 
Driven by a personal passion Marina is closely involved in initiatives related to people trafficking, refugees, and stray animals. She has visited and more than 800 cities, in 73 countries and has authored a book of poetry.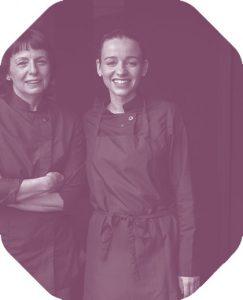 MARTINA PUIGVERT PUIGDEVALL
Head Chef, Les

Cols

Restaurant (2* Michelin)
Involved in the world of gastronomy since she was very young, her vocation has been favored by the family environment where she grew up. She has a degree in Gastronomy and Culinary Arts from the Basque Culinary Center. She has done several stages in prestigious restaurants, as part of her Gastronomy degree internship.  
She started in 2013 at Lua restaurant in Madrid, a traditional restaurant with a Michelin star. In 2014 she did a stage at Koy Shunka, a Japanese restaurant located in Barcelona and led by Michelin-starred chef Hideki Matsuhisa. In 2015, she moved to the United States to continue her practical work at Blue Hill at Stone Barns in New York, with chef Dan Barber, awarded with two Michelin stars. After this period, Martina did her Final Degree Work at Gustu restaurant in Bolivia, a gastronomic and social project. In 2016, she tookover as head chef at Les Cols restaurant, working together with chef Fina Puigdevall to give continuity to the project that the chef started in 1990.  
In 2021 she has been awarded by the BCC Onenak 2021, which recognizes projects that stand out for their work in the fields of sustainability and local produce. The same yearshe has participated in the "VII Forum of Entrepreneurs, Young Talents of Gastronomy" promoted by the Basque Culinary Center, where 100 young talents of gastronomy gatheredto share their perspectives and experiences.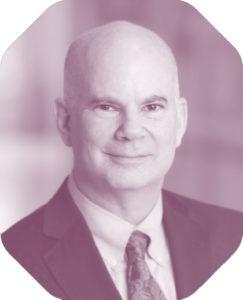 Vice President of Academic Affairs, The Culinary Institute of America
Michael Sperling, PhD, is vice president of academic affairs at The Culinary Institute of America (CIA). In this role, he is responsible for providing leadership in academic administration and faculty management, principally concerning strategy, implementation, and assessment of a coherent and dynamic curriculum. He has spearheaded expansion of the CIA's bachelor's degree programs, and more recently the initiation of three master's degree programs in Food Business, Wine and Beverage Management, and Sustainable Food Systems. 
Dr. Sperling joined the CIA administration in 2012 after serving as provost and vice president for academic affairs at Mercy College in Dobbs Ferry, NY. During his academic career, he was also provost and dean of faculty at Manhattanville College; vice provost for global learning, assistant provost for educational technology, interim arts and sciences dean, and psychology department chair at Fairleigh Dickinson University; and an American Council on Education Fellow at Baruch College/CUNY. His collegiate faculty experience includes serving as a professor in psychology at Mercy, Manhattanville, and Fairleigh Dickinson, and as a visiting fellow of psychology in psychiatry at Cornell University Medical College. 
Dr. Sperling earned both his Doctor of Philosophy (PhD) and Master of Science (MS) degrees in clinical psychology from the University of Massachusetts at Amherst and his Bachelor of Arts (BA) in psychology from the University of Pennsylvania. He has published two books and has numerous scholarly articles, chapters, and presentations in the areas of adult attachment and love relations.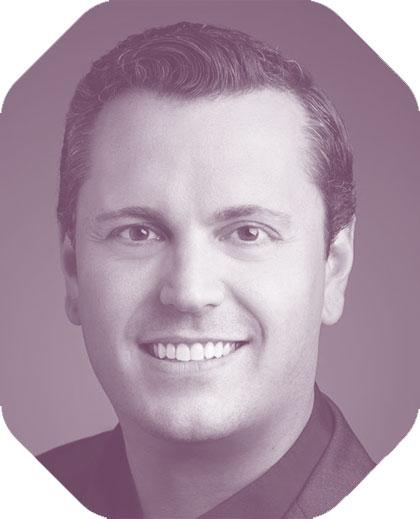 Director of Food Global Programs, Google

"Simone Schiassi (Simo) is the Director of Google Food Global Programs, overseeing the Culinary, Health and Sustainability strategies and their implementation for Google. Google Food serves 350k meals per day through 360+ cafes in 56 countries. Simo has been with Google for 13 years between Ireland and the U.S., covering different leadership roles from global Sales, Operations and Strategy teams for Google Cloud, to Policy and Governance teams for Alphabet.  
Simo holds a Masters in Telecommunications Engineering from the University of Bologna and a Global Executive M.B.A. from IE University. Simo lives in Dublin, Ireland, with her two daughters Matilda (8) and Eleanora (5) and his Labrador Watson and Vizsla Willow".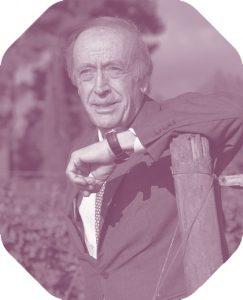 President, Bodega Familia Torres
An oenologist by training, he represents the fourth generation at the forefront of this wine company founded in 1870 in Vilafranca del Penedès. He joined the family business in 1962 and set the course for the production of great wines from estate vineyards such as Mas La Plana, Milmanda and Grans Muralles. Author of several books on viticulture and enology, in 1991 he assumed the presidency of the company after the death of his father.  
He has received numerous awards throughout his career, including the "Bernardo O'Higgins" Order awarded by the Chilean government in 1996 for his contribution to Chile's wine development; Man of the Year awarded by the prestigious Decanter magazine in 2002 or the Gold Plaque of the Civil Order of Agricultural, Fishing and Food Merit, awarded by the Spanish Council of Ministers in 2013.  
His commitment to ecology and his concern for climate change led him to create, in 2008, the Torres & Earth environmental program with the aim of reducing CO2 emissions and adapting to the new climate scenario. In 2019 he founded, together with the Californian winery Jackson Family Wines, the association International Wineries for Climate Action to lead the decarbonization of the sector globally.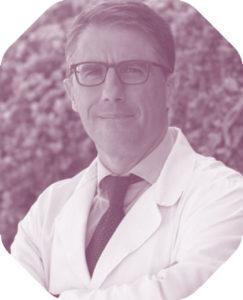 PhD, Professor and Chair of Preventive Medicine and Public Health Department, University of Navarra
Professor and Chair of Preventive Medicine and Public Health at the University of Navarra and  investigator of the CIBERObn. He has completed his Ph.D. at the University of Navarra, a Master's Degree on Public Health in the London School of Hygiene and Tropical Medicine and he has completed a superior course of chef en partie by the ESAH.
He also His research is focused on the relationship between diet and healthy cooking with chronic diseases. He is co–PI of the PREDIMAR randomized trial, a nutritional intervention study on secondary prevention of atrial fibrillation funded by the Spanish NIH. He is also co–PI of a project on "Dietary Interventions, Metabolites, and Risk of Type 2 Diabetes" funded by the NIH.
He is involved in several projects on culinary medicine, including the Erasmus+ projects Dr. PED–Chef and Cook2DIAbeat. He has been one of the 2022 Award winners of the World Cooking Index research idea contest organized by Cookpad. He has served as collaborator of the Spanish Research Agency for 4 years and he is First Editor of the British Medical Journal. He has published more than 240 papers with an H index over 40.
Vice-Rector for Issues of Equality and Gender Equity, Sustainability, and Healthy University Initiatives, University of Barcelona
She has a degree in Nursing from the University of Barcelona and a Degree in Social and Cultural Anthropology from the Autonomous University of Barcelona.
She completed her doctoral studies at the UB, obtaining a doctorate in Sociology in 2009. She has worked as a nurse in different areas of care and in the Xarxa Catalana Hospitals sense Fum.
She has also taught training courses in the health field, at the Gimbernat School of Nursing (UAB), specialty preparation courses and nursing exams, as well as prevention and health promotion courses.
She is the Director of the master's degree in Nursing Interventions in the Complex Patient (UB). Coordinator of the Teaching Innovation Group (GIOTEI)-UB since 2017. She is the principal researcher and collaborator in several research projects. She has also been an evaluator of research projects (PERIS-AQuAS and COIB). Member of the consolidated research group (2017SGR380) Advanced Nursing and member of the Nursing Care in Mental Health and Addictions Research Network recognized by the Government of Catalonia.
Senior Consultant, Internal Medicine Department, Hospital Clinic of Barcelona and Associate Professor of Medicine, University of Barcelona; Chair, Scientific Advisory Council, Torribera Mediterranean Center
Professor Ramon Estruch is currently Senior Consultant at the Internal Medicine Department of the Hospital Clinic (Barcelona) from 2002. He is also Associate Professor in the School of Medicine at the Barcelona University from 1996. The main research lines developed are the following: 1) Cardiovascular effects of Mediterranean diet 2) Mechanisms of the effects of moderate wine and beer consumption; 3) Effects of chronic alcohol consumption on heart, liver and brain; 4) Effects of different alcoholic beverages on immune system; 5) Effects of olive oil, nuts and cocoa in lipid profile and inflammatory biomarkers.  
In the last years, his group has received grants from the European Commission, National Institute of Health (NIH) from USA, CICYT, Instituto Nacional de Investigación Agroalimentaria (INIA) del Ministerio de Educación y Ciencia, Fondo de Investigación Sanitaria (FIS) and Instituto de Salud Carlos III del Ministerio de Sanidad (ISCIII). In addition, Prof. Estruch is the leader of the Thematic Network "Mediterranean Diet and Cardiovascular Disease" from the ISCIII (Spain).  
Prof. Estruch has published more than 250 papers in peer-review journals, including N Engl J Med, JAMA, Ann Intern Med, Arch Intern Med, Cardiovasc Res J, Ann Neurol, Am J Clin Nutr, J Nutr and Diabetes Care.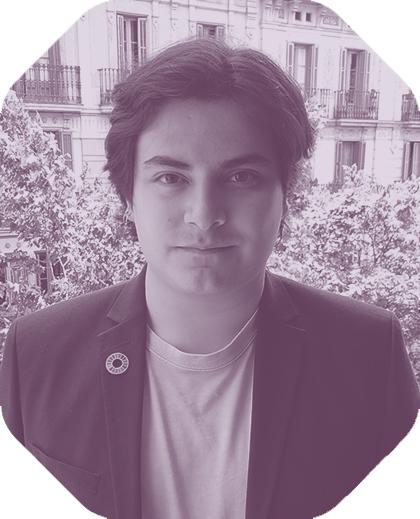 FI predoctoral researcher in training. University of Barcelona
Dietitian-Nutritionist (UB). Master in Food Safety (UB). Master in Public Health (UPF). PhD student in Food Sciences and Sustainability (UB). Lecturer in Gender Diversity and Health in the Degrees of Medicine and Biomedical Sciences (UB). 
Former president of the Spanish Federation of University Dietitians-Nutritionists (FEDNU, 2020-2022) and of the Association of University Dietitians-Nutritionists of Barcelona (2017-2020). Member of the Catalan Association of Food Sciences (ACCA) and the European Network of Dietetic Students (ENDietS). "FutureFoodMaker" activist of the European Institute of Innovation and Technology (EIT Food) for the transformation of European food systems of the future.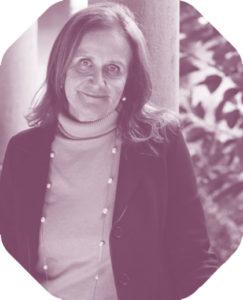 PhD, Associate Professor and Director of the
Institute of Nutrition and Food Safety, University of Barcelona
She is the Director of the Research Institute of Nutrition and Food Safety (INSA-UB) since December 2015 and she is Full Professor at the Department of Nutrition, Food Sciences and Gastronomy from the School of Pharmacy and Food Sciences, University of Barcelona.  
She has been one of the most influential scientists in the world according the Highly Cited Researchers list, published by Clarivate Analytics during five consecutive years, since 2017. She has published 332 articles and her h-index is 93.  
She was been awarded with the XXV Premio Instituto Danone a la Trayectoria Científica "Dr. Carles Martí Henneberg in December 2018. 
Dr. Lamuela-Raventos is the principal investigator of the research group "Natural Antioxidants: Polyphenols" and leads one of CIBEROBN's investigation groups. 
She is involved in important national and international projects related to the nutritional interest of bioactive compounds present in food and natural products.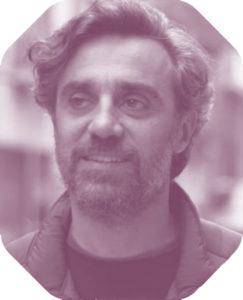 Founder, Gastronomic+34, Co-Executive Director (for The Culinary Institute of America), Torribera Mediterranean Center
Founder of
Gastronomic+34
and Co-Executive Director, for
The Culinary Institute of America
(CIA), at the
Torribera Mediterranean Center
(TMC), a joint project of
the University of Barcelona
and the CIA.
Santi has a degree in Management and Business Administration from the University of Barcelona and after 7 years in different marketing positions in a French multinational of small household appliances, he decided to devote himself to his passion; gastronomy.  In 2007 he founded Gastronomic+34, a company specialized in the promotion of the Spanish gastronomy and products abroad. He has organized events in China, Dubai, Brazil and In the US where he began to collaborate with the CIA and represent them in Spain.
He has participated in numerous CIA projects such as the Worlds of Flavor or Menus of Change conferences among many others strategic initiatives. In 2018 he co-led the creation in Barcelona of TMC, a center specialized in sustainability, health, food and the Mediterranean diet. Santi will co-host the Sustainable Culinary ThinkLab podcast to be launch in December 2022. 
Assistant Professor of Applied Food Studies, The Culinary Institute of America
He is an Associate Professor of Applied Food Studies at the Culinary Institute of America. He teaches courses in Food Systems Sustainability, Farm to Table, and Applied Food Studies. His current research interests include the restaurant industry's response to COVID-19, chef's motivations for including foraged food on menus, and depictions of farming, foraging, and food insecurity in the zombie genre. Before coming to the Culinary Institute in August of 2018, Dr. Reid served as Chair of the Sustainable Farming and Food Systems Program at Tompkins Cortland Community College in Dryden, NY. He has a broad academic and professional background in areas ranging from agricultural product development to national farm policy, organic farming systems, beginning farmer education, and the creation of agricultural standards. 
Dr. Reid received his Bachelor's Degree in Plant and Soil Science from the University of Massachusetts and his Master's Degree in Botany and Plant Pathology and Ph.D. in Community, Food, and Agriculture from Michigan State University. His dissertation work focused on the motivations and learning processes of first-generation farmers. He lives in New Paltz, NY with his wife and daughter where they run Waxwing Farm, a 3.5 acre permaculture project growing a wide variety of fruits, nuts, staple foods, turkeys, and pigs in a system focused on building soil carbon and minimizing fossil fuel inputs.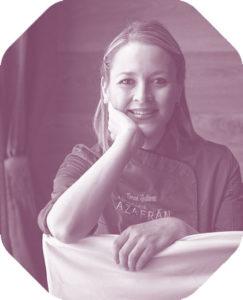 Chef & Owner, Azafrán Restaurant
Although she began her career in Dentistry, her vocation for cooking was stronger and she was trained at the Escuela de Valencia and the Avignon School on Hotel Management.
Teresa creates a cuisine with La Mancha roots, slightly adapted to the present, respecting above all the autochthonous products such as mushrooms, Manchego lamb, la Mancha sheep's cheeses and small game meats. 
In addition, she is trained in dietetics and nutrition, so she gives special importance to the union between gastronomy and a balanced diet.
The team she manages at Azafrán is made up entirely of women and this is perceived in the customer in a particular care of the things (neither better nor worse than in mixed ormale teams, just different). 
In 2019, she received the JRE National Gastronomy Award at San Sebastian for Best National Career Achievement in Cuisine and in June 2022 the Heritage Award JRE at European level in Stuttgart, Germany.
She was a speaker at the prestigious Worlds of Flavor congress in Napa, California (California) of The Culinary Institute of America, divulging the history of La Mancha gastronomy and its products. Currently is the ambassador of the Protected Designation of Origin Saffron of La Mancha. teresa.gutierrez@azafranvillarrobledo.com www.azafranvillarrobledo.com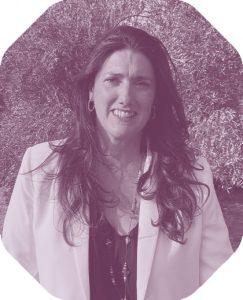 General Manager, Interprofesional Aceite Oliva Español
She holds a degree in agricultural engineering from the Universidad Politécnica de Madrid and specializes in Agri-Food Industries and executive management. She's an expert in olive oil, with work experience in both Spain and Italy.  
From the origins of the Interprofessional's official mandate (2008), Teresa Pérez, together with the governance bodies, has designed strategies in different areas of activity and has led their implementation and execution.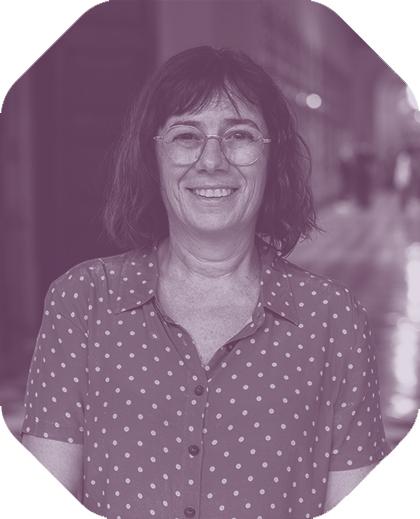 Rector's delegate for sustainability, University of Barcelona
PhD in Biology (2001) from the University of Barcelona. Postdoctoral researcher at the UB (2001-2004) and Researcher of the Ramon y Cajal program at the Centro de Estudios Ambientales del Mediterráneo (2004-2006).
Lecturer in the Department of Plant Biology (2006-2011) and Adjunct Professor in the current Department of Evolutionary Biology, Ecology and Environmental Sciences from 2011 to the present.
I have been coordinator of the Internships and TFG and attached to the International Relations Office of the Faculty of Biology from 2011 to 2015, Vice Dean for International Mobility and Employability from 2015 to 2018, Acting Dean between December 2018 and January 2019 and Head of Environmental Sciences studies from January 2019 to September 2022.
UB representative in the LERU Adhoc Sustainability Group.
Member of the consolidated teaching innovation group GINDC-165 "Coordinación Pràcticums and TFG Biology". And of the consolidated research group FORESTREAM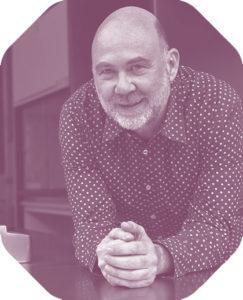 Director, Fundació Alícia

A transdisciplinary gastronomist by training and vocation, he has devoted himself above all to teaching, writing and research. He has traveled to meet producers, cooks and chefs, the most prestigious food cultures in the world. He has written, directed and participated in books, studies, strategic plans, encyclopedias, websites and guides on food, restaurants, local products, health,gastronomic heritage and historical cuisine; he has also participated in congresses and given lectures in Europe, America and Asia.  
He has curated exhibitions in the country and abroad. He has starred and participated in documentary films and series of television programs. A member of the Catalan Academy of Gastronomyand Nutrition, he is also a member of the Advisory Council for the Promotion of the City of Barcelona and the Food Observatory of the University of Barcelona. He currently writes in COMER for La Vanguardia, in Cuina magazine and speaks on Catalunya Ràdio's Un restaurant Caníbal a Berlín. He has received the most prestigious awards for his work, including the City of Barcelona Gastronomy Award and the Juan Mari Arzak Award for Gastronomy and Media. He was recently chosen by his peers as one of the 35 leading gastronomic communicators in Spain. 
Since 2003 he has been the general director of the Fundació Alíciawww.alicia.cat, a gastronomic innovation laboratory of international reference.
Chef & Owner, Xavier Pellicer Restaurant
Xavier Pellicer when he was 13 years old, chose cooking as his trade. Having grown up with excellent food (his father is Catalan, and his mother is French), he wanted to prepare food for others. Xavier then began to learn, as he worked with renowned chefs and in prestigious restaurants, Arzak Restaurant, Jacques Maximin Restaurant.
Xavier returned to Barcelona in 1993 as head chef at the ElRacó de Can Fabes 3 *** Michelin restaurant together with Santi Santamaría. Then he went on to run the ABaC restaurant in Barcelona, ​​located in the Borne, which got 2 ** Michelin.
In 2010 he reincorporated as co-director at Can Fabes together with Santi Santamaría. Later he began his stage as a consultant and self-employed entrepreneur with restaurants such as Carmelitas, Céleri… where he integrated all his knowledge of organic cooking, biodynamic agriculture and Ayurveda nutrition. Xavier always works with fresh and natural products. Follow the main product through the seasons to constantly reinvent your offer. The ingredients are delivered straight forward as to how they are to be transformed by two careful hands and one refined mind.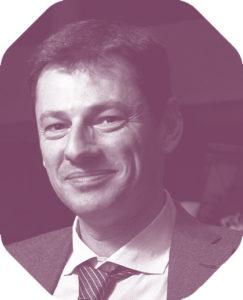 General Manager, Captain Vassilis & Carmen
Constantakopoulos Foundation
Since 2011 he is the General Director of "Captain Vassilis & Carmen Constantakopoulos" Foundation, promoting and supporting sustainable development in Greece. He has worked with various organisations from different positions gaining an extensive experience on issues of sustainable development and social cohesion.
His previous professional experience was in similar positions in organisations and companies related to sustainable management and development. Since his youth he is active volunteer mainly the last years as Board member at national and international organisations with humanitarian and environmental focus.  His studies are on Business Administration and he holds MAs on European Studies and Latin American Studies, specializing on politics and development.